2016 Election
A series of data related presidential projects.
skills: data viz, Illustration
the project
I created this series of different types of presidential data exploration during my time at Umbel. I started in the summer of 2015 looking at Republican primary Twitter data (Trump was far out in the lead) then turned to debate data to create first a visualization of the first debate and then an interactive data coloring book anyone could download and use.
This first infographic on the 2016 election focused on the relative rise of the (many) Republican primary candidates on Twitter.
I broke the first presidential debate down into each statement by each candidate (and the moderator) to create a visualization of the rhythm of the debate. The staccato interruptions and extended monologues of each candidate are easy to read in this simple yet effective visualization.
I designed this (low tech) interactive data coloring book as a companion to the televised presidential debates. Three different types of DIY graphs allowed people of all political inclinations to create a tangible representation of their feelings about the candidates throughout the debate.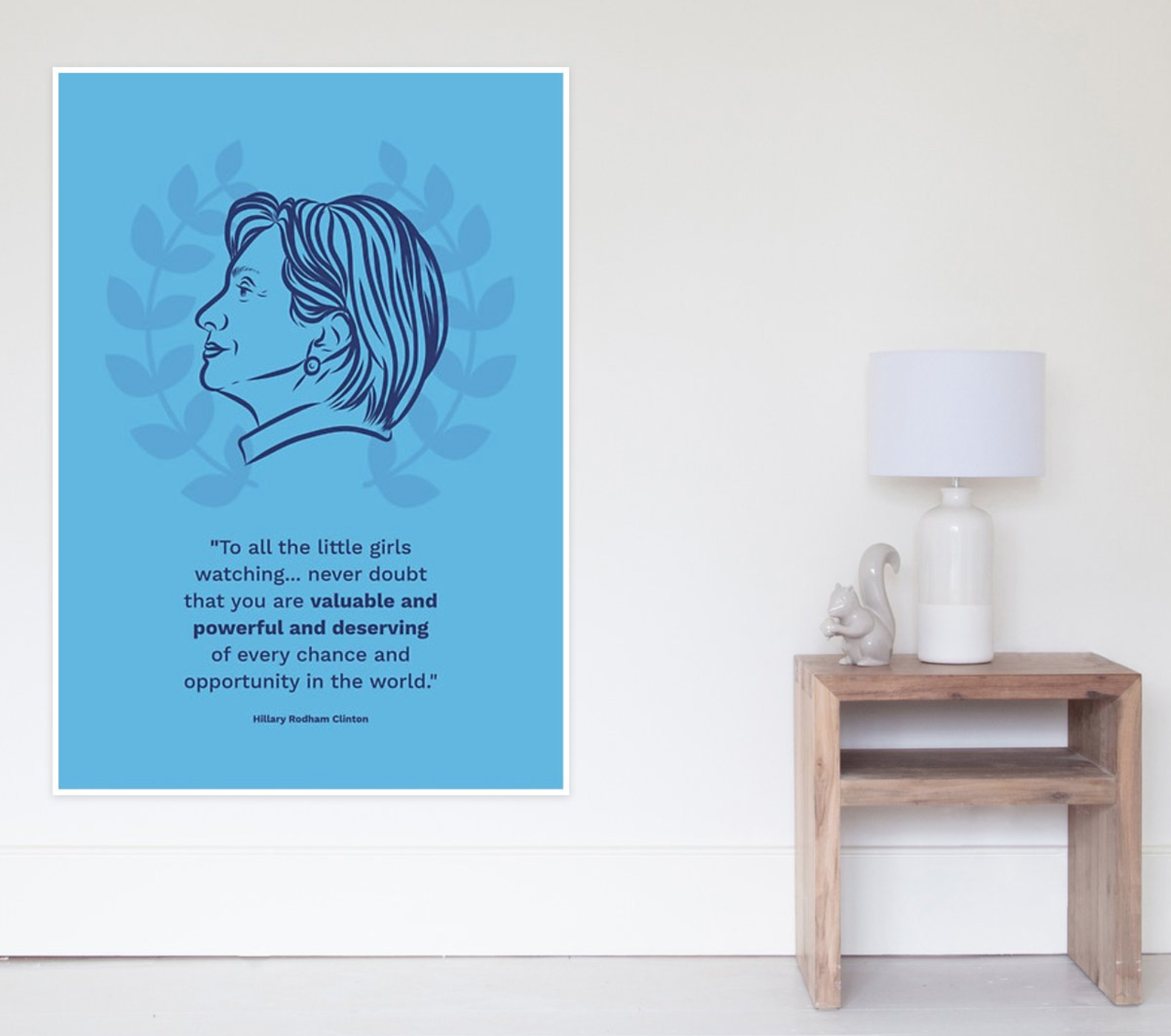 After the election results I created posters, tees, and accessories with a quote from HRC's concession speech. 100% of the proceeds were donated to the ACLU.
I also made the Trump & Clinton icons I designed available on The Noun Project. The icons have been downloaded 1300+ times and used by many major news organizations including The Washington Post & NBC.