Little Data
Personal experiments, visualized.
skills: data viz, writing
the project
Big data gets all the glory, so I set out to explore data of a much smaller and more personal nature. Little Data is an ongoing series of data visualizations based on hand-collected personal data sets. Each story explores a different aspect of my life through playful or unconventional methods of visualization. Through the course of this project I've done everything from track the humorous effects of deactivating my Facebook to meticulously tracking all my apologies for a week.
NOT SO HUMBLE BRAG
This project made the long list for the KANTAR Information is Beautiful Awards!
A look at what you really miss (and need) when you give up Facebook for 11 long, long days.
An exercise in self reflection. I tracked every apology I made for five days including who I apologized to and how much I mean it.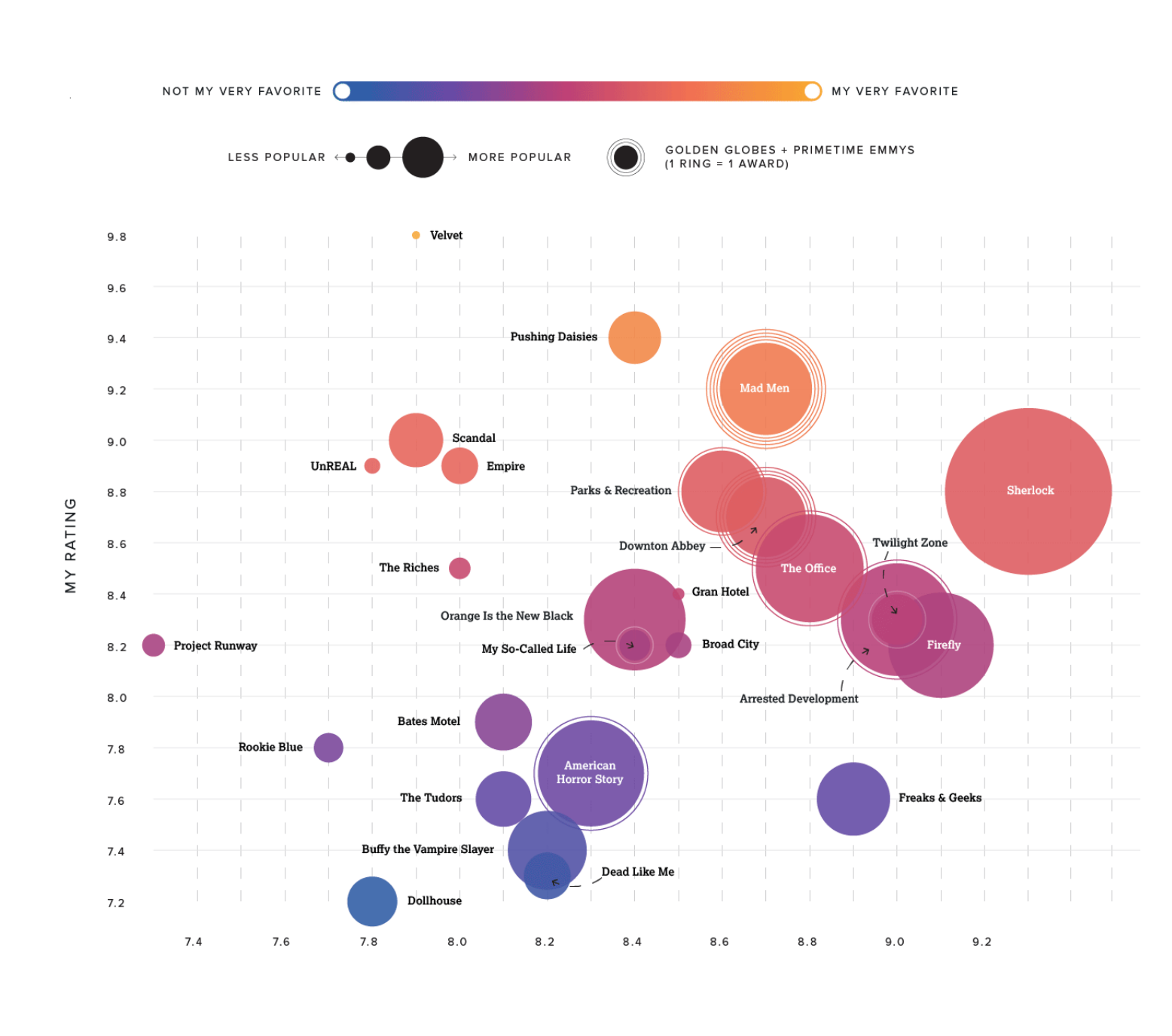 A little attempt to be my own Netflix algorithm. What attracts me to a show? What doesn't influence me at all?
Using my music listening data to explore how streaming compares to concert & festival tickets.