SXSW Data Disco
Designing a kick@$$ party for the tech set.
skills: event design, UI, UX, interaction design, illustration, sculpture
The project
This huge project was a combination of Umbel's SXSW company party & a series of panels integrated into the SXSWi programming.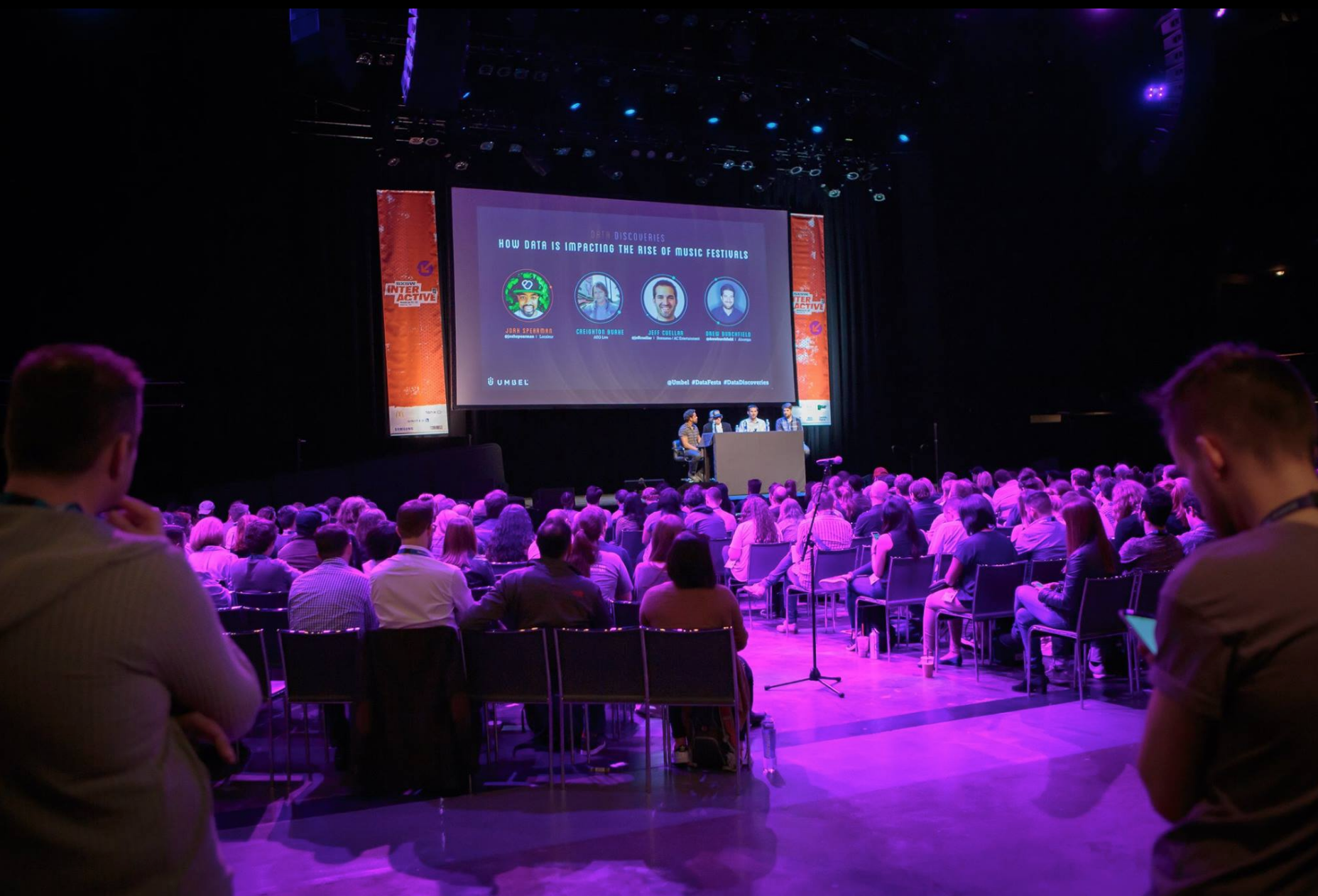 ACL Live at the Moody Theater is not your average SXSWi panel venue. I pumped up the drama by taking advantage of ACL's great lighting and designing panelists screens that were anything but boring.
I designed and built (with help from Team Umbel) this 10' tall sculpture / Instagram magnet. The disco balls form Umbel's logo while the 3D silver shards (which I laser cut myself) are made out poster board. Needless to say, it was quite an entrance for the party.
They killed it. People loved it. I can only take credit for making sure the Umbel logo was in every shot.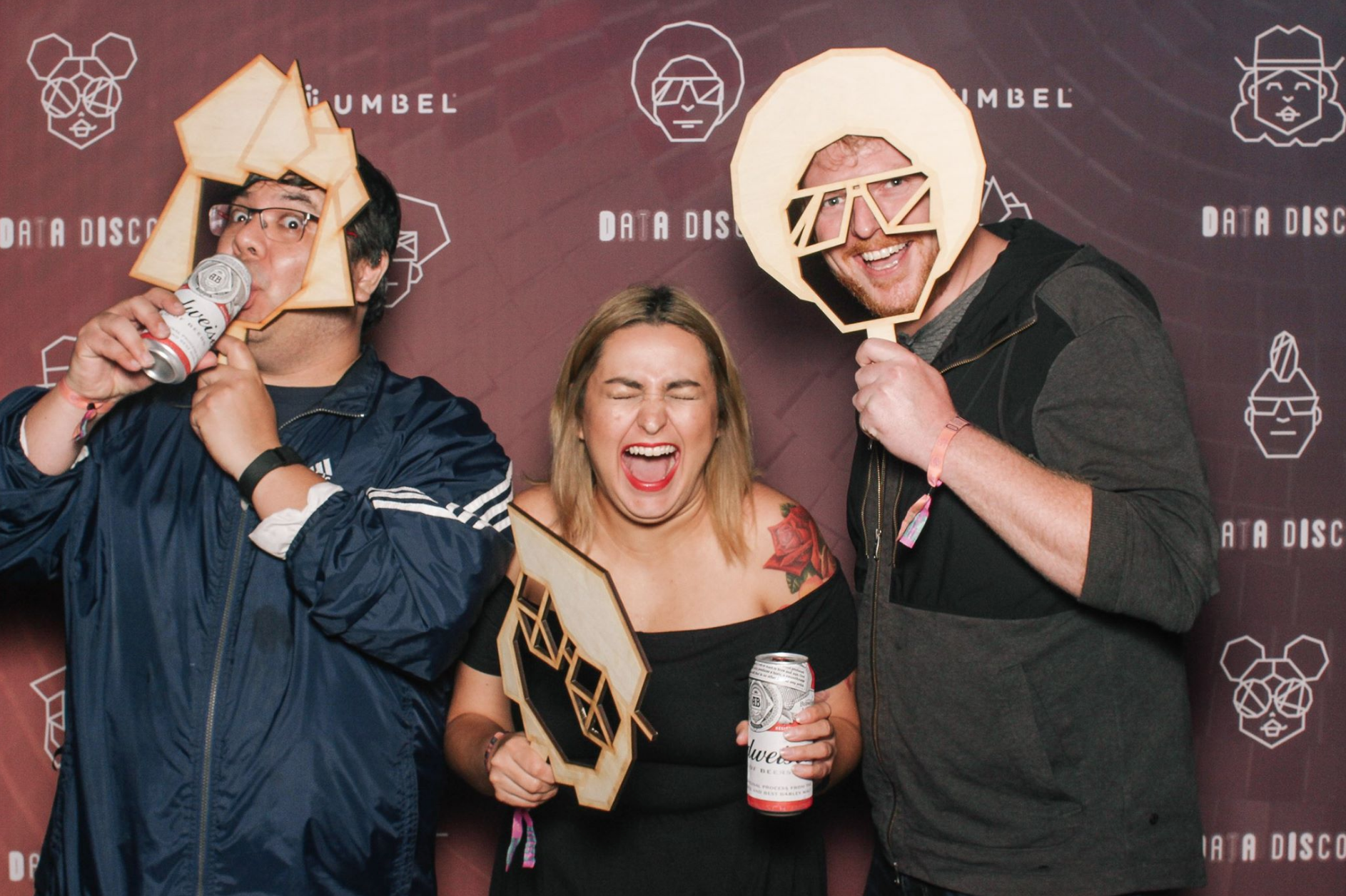 I just made the masks & backdrop.
the process
Here's a little behind the scenes, making of the party. It was a nerdy, stressful, wonderful collaborative process.